The campsite is open from
April 4 to October 30, 2022
Pitches
tents, caravans and motorhomes
All pitches are flat, delimited, and equipped with 16-amp electric terminal with European sockets.
The average pitch has a 120 m² surface.
We have four, high comfort XL pitches of 150 m²
New in 2022 : Enjoy private showers and toilets in the common sanitary facility for low-season stays using code locks.
Pitches are accessible before 1 p.m. provided they are available or after 3 p.m. Pitches must be vacated by noon. Electricity is included in the package.
Unequipped pitches
Flat, mostly wooded, delimited by hedges with a minimum surface area of 120 m2 Our flat pitches can accommodate tents, caravans, vans, and motorhomes. The grassy ground cannot accommodate double-axle vehicles.
Motorhome station with a chemical toilet for cassettes and a drainage area for grey water and filling up your water tank. Space reserved for campsite guests. Motorhomes have access to all campsite services.
Crédits photos : T. Lambelin
Tariffs & Booking
Package 1 person
Tariffs & Booking
Package 2 people
Ready-to-campr :
everything is ready as soon as you arrive!
Arrive in the campsite and find everything ready on your pitch for a great holiday. Your four-person tent and all the equipment you need are waiting for you.
First time camping? Maybe lack the room to store your camping gear, the budget, or the desire to rent a mobile home? Then "ready-to-camp" is for you!
Check it out for a night, a week… it's entirely up to you.
Two pitches available just for you. Are you Ready??? LET's GO CAMPING!!!
Tariffs & Booking
Ready-to-camp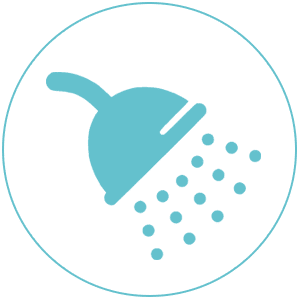 Renovated toilets
Campers have access to our equipped and renovated toilets.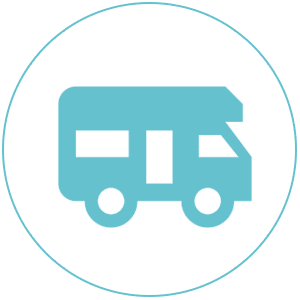 Motorhomes
Motorhome drainage area: a sanitary area for emptying cassettes, a space for emptying grey water and filling up your water tank. Access exclusively reserved for campsite guests.