The campsite is open from
April 4 to October 30, 2022
The reception
During the high season, the reception is open from 8 a.m. to 1 p.m. and from 3 p.m. to 7 p.m. Late check-in is available upon request!
You will find, among other things, tourist information.
You may not enter the campsite without registering at the reception. Please wait in the parking lot at the entrance outside opening hours.
Wifi available throughout the campsite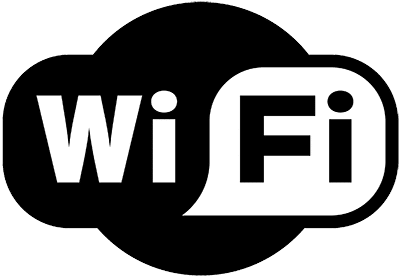 Wifi access (paying) is available throughout the campsite.
New in 2022 :
Optical fibre Enjoy a very high-speed network for your connections.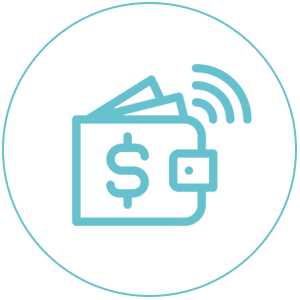 Electronic wallet
Enjoy your holidays without cash constraints with the electronic wallet: make paying for drinks easier, keep an eye on your budget, or let your children have a little fun by themselves.
Load up your wallet and start paying. For each drink, you get a receipt with the deducted amount and the remaining balance.
You can top up during your stay. The remaining balance is returned to you upon departure.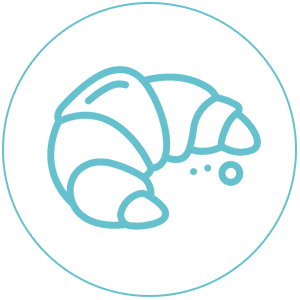 Bread and pastries
Treat yourself to a smooth breakfast: chocolate croissant or chocolate bread. Croissant, bread with butter and jam, hot drink and fruit juice to start a beautiful day.
We serve you a full breakfast on the terrace, in the dining room, or to go.
Order the day before by 7 p.m. and pick up your order at the bar in the morning between 8 a.m. and 11 a.m.
For early risers, the bar is open from 7:30 a.m. for coffee while waiting for the bread and pastries to come out of the oven!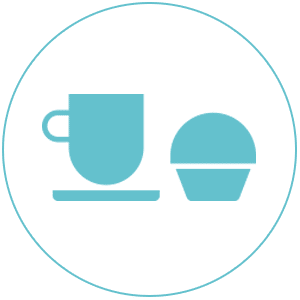 Snack Bar
Drinks, ice cream, waffles… on the spot or to go; swing by and treat yourself at the snack bar!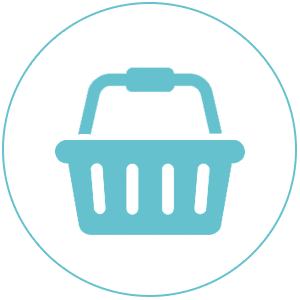 Grocery store
The campsite has a convenience store as well as local products :
Foie gras, rillettes, pâtés, duck legs, cassoulets, rosé, reds, and white wines, local beers and other delicious products… at producer prices!
We also sell bottles of iced water.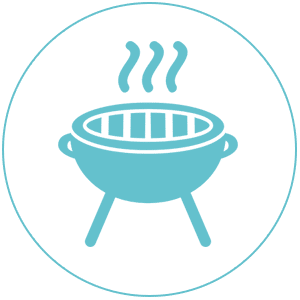 Barbecue
For the most enjoyable holiday!
Charcoal barbecue loan with deposit.
Electric barbecues and plancha (cast iron grill) are prohibited.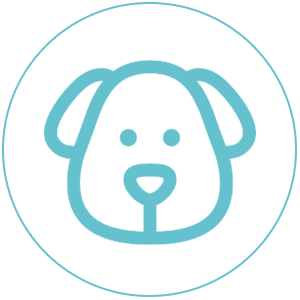 Animaux
Pets are welcome on the campsite. Thank you for keeping your dog on a leash. There is a dog playground in front of the campsite and a wastebin is available to drop your dog's poop bags.
Dog sitter !
We have a dog sitter to keep your dog (s) on site so you can make your visits or meals at the restaurant. Further information is available at reception!
Sanitary facilities
New sanitary facilities equipped with showers, toilets and washbasins in cabins:
Toilet paper and soap provided.
Sanitary facilities feature a shower and a PMR toilet.
Sanitary facilities feature a baby cabin with changing mat and bathtub.
Laundry area: two washing machines and a tumble-dryer are available; check with reception for operation and payment; detergent on sale.
New in 2022 : Private toilets and showers available in the low season!
Motorhome drainage area : a sanitary area for emptying cassettes, a space for emptying grey water and filling up the water tank. (access reserved for campsite guests).


Activités & Animations
The campsite features a swimming pool with paddling pool, slide, as well as a jacuzzi area.

Enjoy private access to the Vézère River by taking the path along the campsite, starting from the black gate at the parking lot, at the entrance of the campsite.

High-season entertainment and themed meals. Check out the entertainment schedule and remember to book in advance.

Books and board games for children and adults are available at the bar.

A mini-farm with chickens, goats, ducks and pigs that can be fed with vegetables and fruit leftovers (please avoid feeding them bread).
To find out more about our equipment and games :